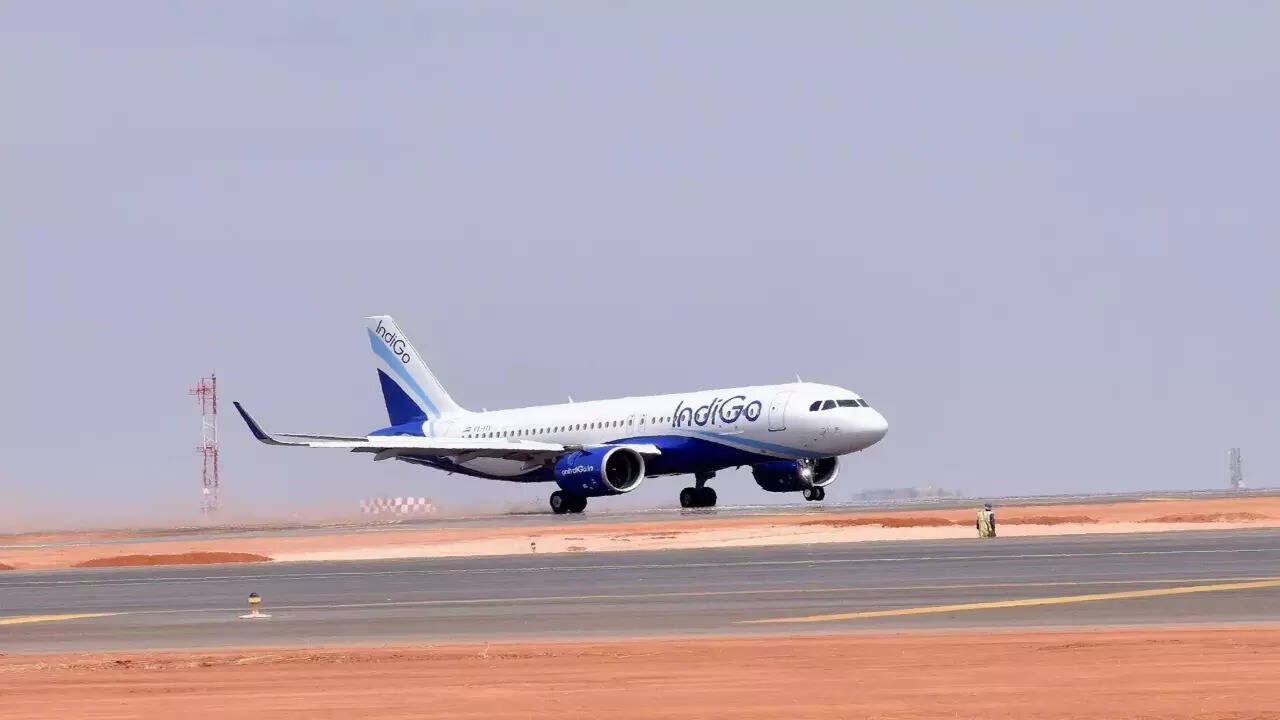 NEW DELHI: IndiGo continues to look at "mitigating measures" as Pratt & Whitey (PW) engine troubles show no signs of ebbing with the latter recently warning 600-700 engines will need to be checked globally over the next three years. While it is the world's largest Airbus A320 family customer and could see a significant impact, the low cost carrier is still waiting to hear from PW on the number of engines that will need to be examined and simultaneously looking at alternate means to keep augmenting capacity and network — something it has been doing through the last year by wet leasing planes and extending lease of older planes.
"We have challenges with Pratt and we need to see what is the impact of the new announcement. The sooner we get clarity, the better it is. There is already a supply chain issue and some of the groundings are driven by that," IndiGo CEO Pieter Elbers told TOI Friday. The airline has 324 aircraft at the moment that includes about 40 ATRs and two wet leased Boeing 777s. The rest are A320 family planes with half having PW engines and half powered by CFM's Leap engines.
Despite that fact that close to 50 planes have been grounded for months due to Pratt issues, IndiGo has been able to increase passenger carriage and network post Covid. "We are benefitting from the fact that prior to Covid some orders were placed which are being delivered as we speak. This year we are getting about 40 new planes, all powered by CFM Leap engines. We have extended leases; gone in for new wet leases and have two wide bodies on wet lease from Turkish Airlines. Have taken a whole lot of measures already over the past year in order to deal with these challenges and continue to do so. Therefore we recently wet leased 11 more planes," Elbers said.
Technical snag hits Indigo aircraft: Flight makes emergency landing in Patna
As a result, last September IndiGo had 100 cities on its entire network while now that number is at 120. In pre-Covid 2019, it flew about 7.5 crore passengers while that number was 8.6 crore last fiscal and is expected to reach 10 crore this financial year. "Thanks to out mitigating measures we have been able to provide capacity in line with our guidance and have build our network. We keep scanning the market for options and run our company. We have very recently added six new international destinations — Tbilisi, Baku, Tashkent, Almaty, Nairobi and Jakarta — to our network. We are adding new city pairs (like Hyderabad-Colombo, Ahmedabad-Jeddah and Abu Dhabi)," he said.Apart from meeting current capacity challenges, IndiGo is preparing for the future as it has almost 1,000 planes on order to be delivered till mid 2030s. It is working on the manpower requirements and preparing to meet that. The A321XLR are expected by late 2024 which will fly nonstop till Europe and fast east. "The product will be finalised later as the Indian market is evolving very rapidly," Elbers said.Meanwhile till its XLRs fly IndiGo to distant shores, it is banking on code shares with foreign airlines to build brand awareness in places like Europe and America where it is not well known.



Source link